SickKids VS. the night shift
A Father's Day spot sheds light on what a parent's daily routine looks like with a child in the hospital.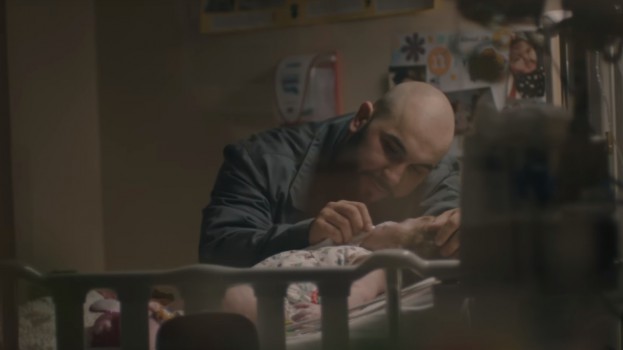 In what is the advertising equivalent of Homer Simpson's "Do It For Her" plaque, Cossette's latest ad in the SickKids "VS." campaign focuses on Frank, a real dad of a SickKids patient.
His 14-month-old daughter Naya has been staying at the hospital since she was born with a serious heart condition that required open-heart surgery. We see Frank working through rotten conditions on construction sites as part of the HVAC business he runs, before driving into Toronto to visit the hospital. Frank goes straight from work to taking over "the night shift" from his wife and spending the night with his daughter in the neonatal intensive care unit.
The spot is meant to highlight the fact that when children are spending the night at SickKids, there is often a parent staying with them on top of work and the regular responsibilities of life. The video ends by asking viewers to help Frank and parents like him by visiting the "Give Better Gifts" site.
The "Give Better Gifts" platform launched as part of the holiday phase of the "VS." campaign and gives donors the option to support patients at the hospital by buying them a range of gifts. "Give Better Gifts" was also part of SickKids' Mother's Day spot, which took an intense, emotionally harrowing look at the feelings moms go through when their child has a serious illness – and how they power through it for the sake of their children.