Wunder helps you shelve your big ideas
The young agency gave the big winners the extra shelf space they needed following the ICE Awards.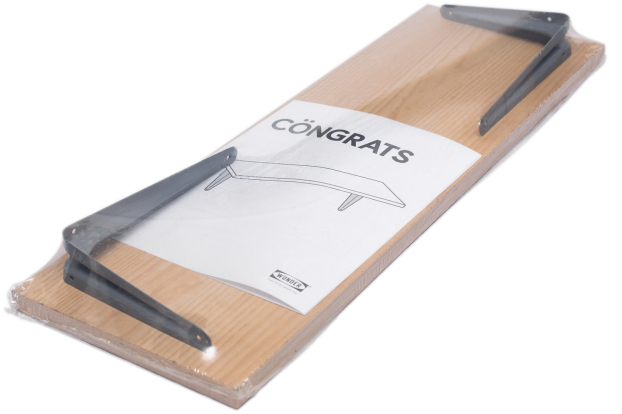 Wunder is a new agency, having launched earlier this year in Halifax, but that didn't stop it from taking home three Silvers at this year's ICE Awards, a show honouring the best work to come out of Atlantic Canada. But instead of tooting its own horn, the agency spent the day after the show finding a way to congratulate the other winners on the big night.
Being a small, specialized agency, a big part of Wunder's business model is to collaborate with larger agencies to bring a bit of added expertise to their campaigns. That means getting the attention of a lot of the people who were in the room during the ICE Awards gala. And the one thing those people need more than a capable partner to collaborate with? Some extra shelf space for their shiny new trophies.
The agency designed and packaged some simple shelves, complete with an IKEA-inspired instruction manual. The day after the ICE Awards gala, it delivered the shelves to the night's biggest winners. Not only was Wunder being a good sport by offering congratulations in the hyper-competitive awards show circuit, it was a good way to simply let the established players know the agency existed the next time they needed some extra expertise in digital, design and experiential.