Molson's first taste of Canada 150
A Vancouver hip hop artist kicks off #ATasteOfWhoWeAre with stubbies and South Asian swagger.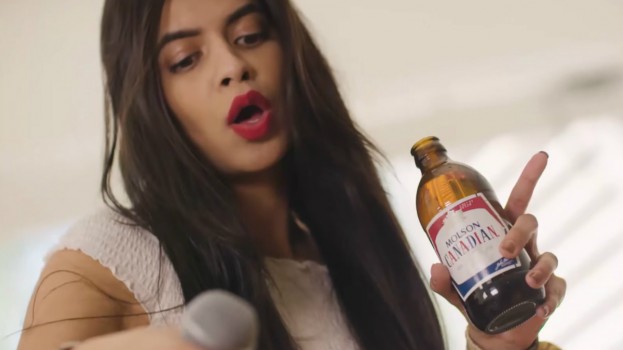 After announcing its #ATasteOfWhoWeAre campaign back in May, Molson Canadian has started revealing the 150 Canadians it's giving customized red fridges to.
The brand is on a mission to recognize acts of "Canadian character" to honour Canada 150, and Vancouver hip hop artist Jasleen "Horsepowar" Powar is the subject of one of its first video profiles. Discussing Canada's multiculturalism and "what it means to be a brown girl living in a crazy world," Powar is shown in various locales around Vancouver before ending at a backyard barbecue with friends (surrounded by Molson Canadian stubbies, of course).
"As a rapper, as a feminist, as a person of colour, that story weighs really heavy and I think it needs to be told," Powar says in her narration. "Everyone else's story is as colourful as mine and I think we need to highlight those colours."
The branded content is the result of a national social media nomination process, where nominees are evaluated according to a broad criteria (bringing people together, perseverance, social contributions and the like).
Molson Canadian has also released a video about a father-son duo of Molson brewers from St. John's.
The content was produced by Vice Media in partnership with MEC.