Care to order a burger from 1967?
McDonald's Canada celebrates an anniversary with a dash of retro styling.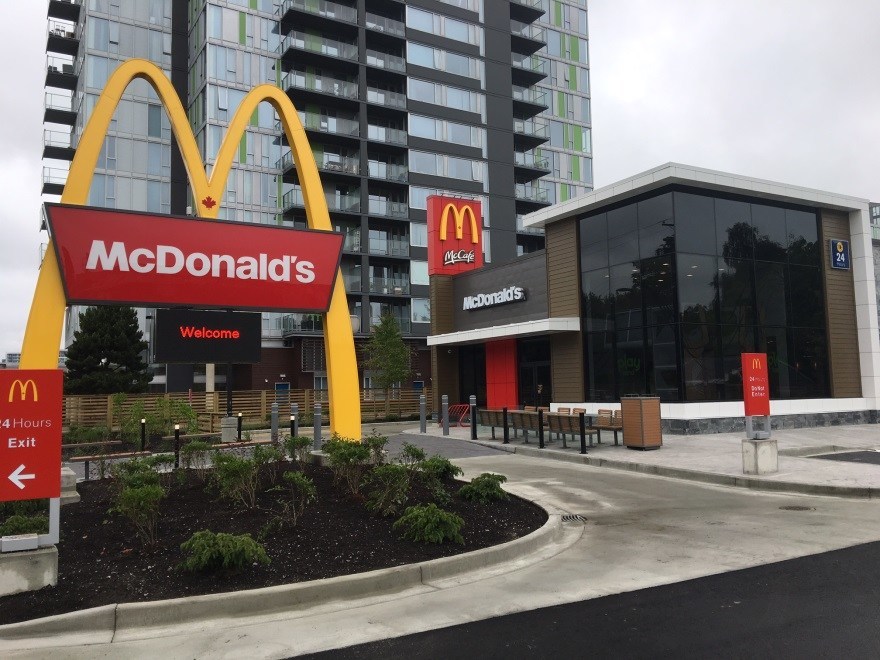 Diners in Richmond, B.C. will get a bit of flashback on June 23 when their newly renovated McDonald's location re-opens with a few new touches, but a few old ones too.
Richmond served as McDonald's first Canadian location in 1967. As part of McDonald's Canada's 50th anniversary, the restaurant that has just seen self-serve kiosks and modern furnishings added to its layout will re-open with its original golden arches out front, a couple of classic cars in the parking lot and staff dressed in 60s-styled uniforms.
Understanding that such nostalgia may be enough for an Instagram post but not necessarily get people in the door, it's also offering $0.67 hamburgers for the day.