Magazines take the fight to mosquitoes
SMACK! A print campaign lets readers kill bugs the old-fashioned way.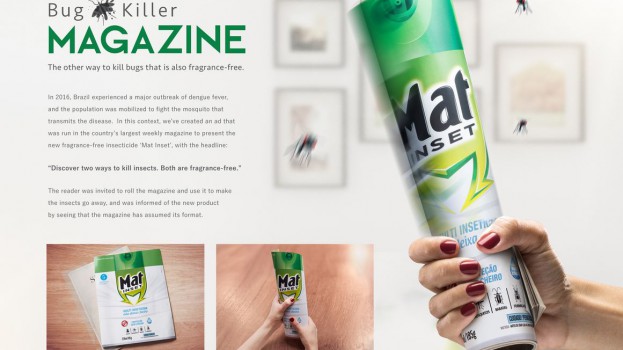 Brazil's WMcCann recently launched a print ad that combines a traditional use for rolled up magazines with a new way to promote insect repellent Mat Inset.
The agency placed ads in issues of the popular weekly title Veja with the copy "Discover two new ways to kill insects. Both are fragrance free." When rolled up the ad would look like a bottle of Mat Inset, thus providing an effective bug killer while promoting the new odourless product.
While the ad is a clever idea, mosquitoes are a serious problem in Brazil, with the country experiencing a major outbreak of dengue fever.
Fighting disease-carrying insects while also providing value for print? Now that's creative thinking.