The Red Coats are coming
Forty Creek whisky paints an historical moment for Canada 150.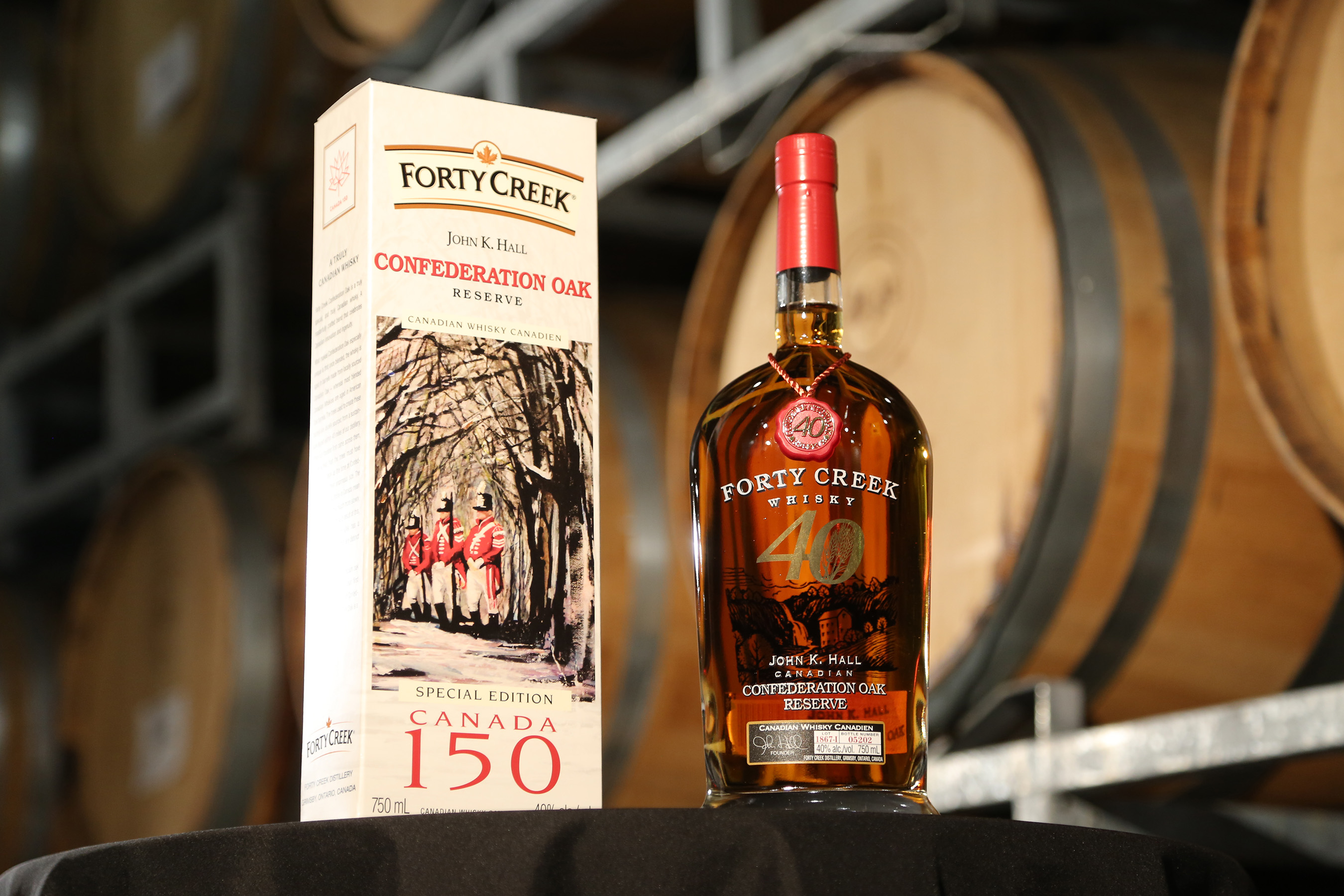 Forty Creek Canadian whisky is made in Grimsby, an Ontario town steeped in history. A battle in the War of 1812 was fought in the region, and it is this event that the brand wishes to evoke with special Canada 150 packaging.
Featuring the work of Calgary artist Sheila Schaetzle, box art for the commemorative Confederation Oak Reserve SKU shows a forest scene with red-coated British troops, who turned American forces back at Forty Creek. Schaetzle's work was selected after the brand issued a call to Canadian artists to submit work to the project.
"To honour our heritage, I wanted to emphasize the strengths of the Canadian White Oak," says Schaetzle, in a release. "The black and white theme, the cool haze of the tree tops, puts the focus on the soldiers. It demonstrates a strong foundation kept simple, and something that is uniquely Canadian."