There's a voice that keeps on calling me…
Co-op taps into nostalgia for a classic Canadian TV show in its Canada 150 spot.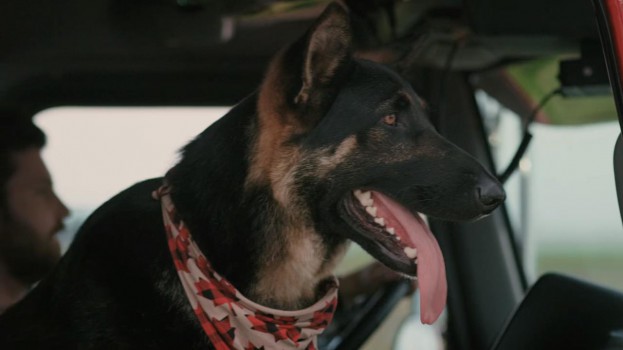 Brands have tapped into a lot of different aspects of Canadiana to celebrate Canada 150, but gas station chain Co-op has looked beyond hockey and snowy mountains to instead connect to nostalgia for a classic TV show.
For those unfamiliar, The Littlest Hobo was a Canadian show (first syndicated in its original run in the 1960s, with a revived series airing on CTV in the '80s) that followed an ownerless German Shepard as it wandered from town to town, doing its best to help people in need.
Working with production partner Studio10, Co-op convinced Terry Bush, who composed the show's original theme song "Maybe Tomorrow," to allow it to be used in the brand's Canada 150 spot. The song is a good fit for the the ad, which follows a trucker (and his dog companion, naturally) on his own travels across the country between Co-op stations, as well as the brand, which is built on serving the people in communities across Western Canada.
The spot debuts on Canada Day and will air in movie theatres, on TV and in digital channels in Western Canada. And, in case you forgot, here's the original opening to the show for comparison.