Sinister Snickers
"You're Not You When You're Hungry" goes high art.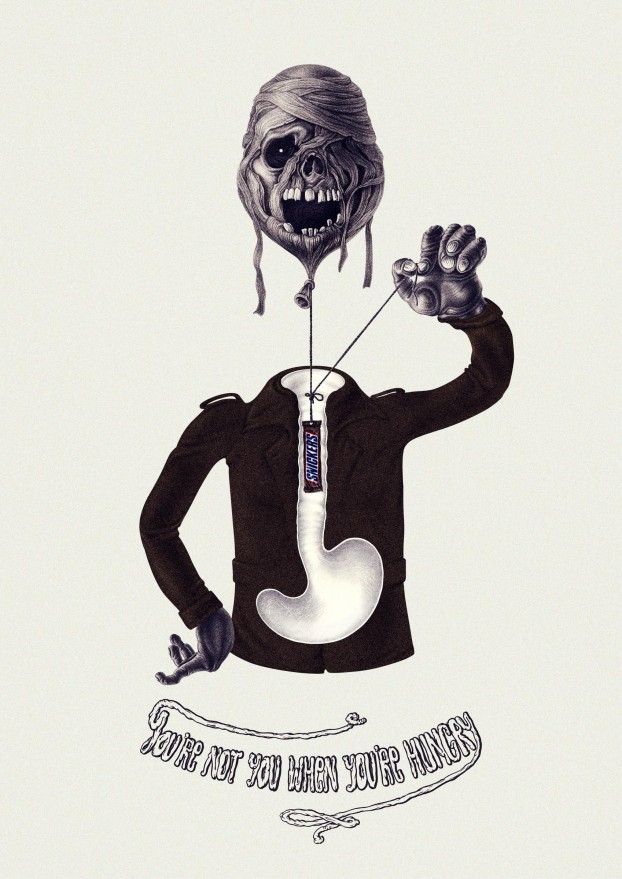 Snickers' "You're Not You When You're Hungry" has become one of the most recognizable brand platforms in the market today, mostly through the use of funny, fish-out-of-water celebrity cameos or clever copywriting that creates new words out of the rage and general discomfort you feel when your stomach is empty. But now it's the art director's time to shine!
Created by Impact BBDO in Dubai, a series of print ads takes more of a dark, impressionist influence in imagining the tagline. Each one has a different balloon head – be it a mummy, a demon or a raging bull – not only hovering over our hungry person's head, but floating the Snickers just outside of the sadly empty tummy. The suggestion seems to be that if you were to cut the string keeping the satisfaction of Snickers out of reach, your rotten mood would float away as well.