Is laughter really the best medicine?
Cossette takes the expression literally for the No Refunds Comedy Festival.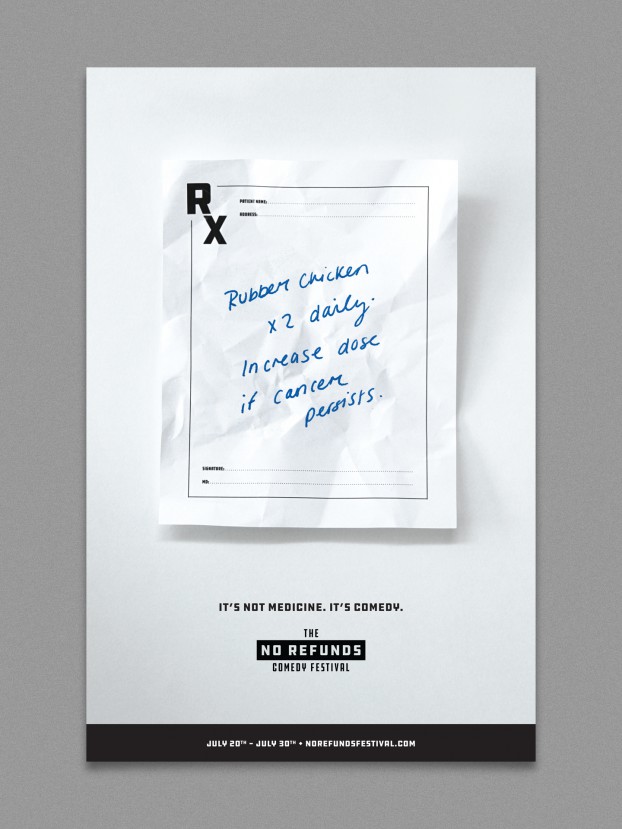 They say laughter is the best medicine, and Cossette is putting that idea to the test in a new campaign for the No Refunds Comedy Festival.
When the unresponsive victim of a car accident is brought to the ER – the paramedics' observational material didn't quite cut it – the doctors on call pull out their best bits to try and bring him back to life, from masturbation jokes to one-liners.
The campaign for the Toronto festival, which runs at the end of July, also includes out-of-home posters that turn jokes into prescriptions that may or may not be the most effective cures.