Wax offers up awards over AI
The agency is targeting pissed off Publicis workers for a "One-Year Break" in Calgary.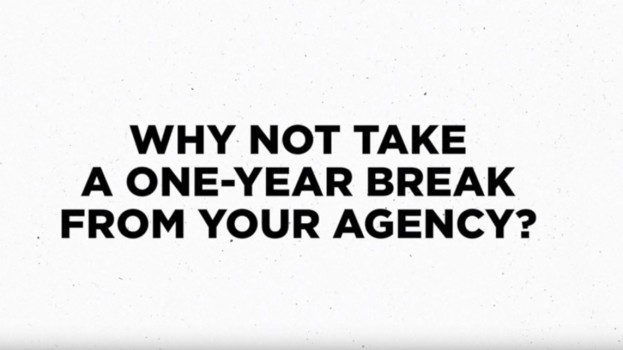 They say that when one door closes, another opens. Now, one independent agency is opening its doors to awards-hungry young creatives after a big holding co shut them out of trophy contention (albeit temporarily).
Publicis Groupe made news last month when it announced that its agencies worldwide would be taking a break in 2018 from entering any awards shows.
Calgary-based independent shop Wax is now using that move – one it says can be a "career setback" for many young ad men and women – as a recruitment tool. The agency is offering up a guaranteed one-year contract to copywriters, art directors, designers, strategists and account people seeking a "One-Year Break" from their Publicis-owned agencies.
Check out the video below, which the agency is using to explain its own awards-generating history and why that's better than an AI assistant. (The video also serves as a bit of a tourism ad for Calgary.)