SodaStream offers sensible evolution
The brand's crusade against bottled water brings in Big Bang Theory and Game of Thrones stars.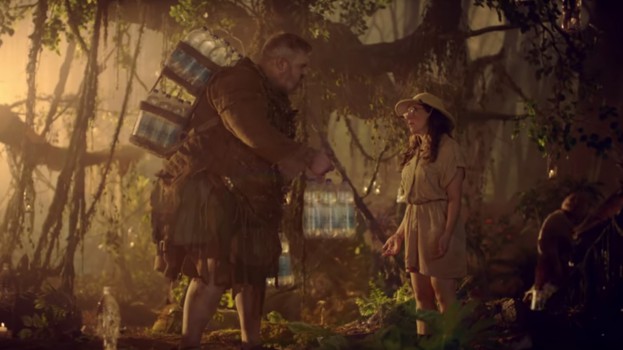 The tale of the "Homoschlepiens" doesn't make a lot of sense. As recounted by a Museum of Unnatural History anthropologist (Mayim Bialik of Big Bang Theory and Blossom fame) in the year 2136, the forest-dwelling tribe schlepped bottles of water everywhere "due to a cognitive anomaly," even though fresh water was everywhere. One of them is played by Kristian Nairn, best known as Hodor from Game of Thrones.

"So, they were idiots," one of the students visiting the museum says, interrupting the lecture.
"Why did they live in a forest? Where did the plastic bottles come from? None of it makes any sense!" another young rabble-rouser declares.
And that's the brand's point. SodaStream is presented as the result of mankind's evolution, no longer requiring plastic bottles, which have disappeared by 2136.
The digital campaign features an interactive website comparing homschlepian and homo sapien drinking habits and anatomy. You can also buy SodaStream products.