Funky threads inspired by Nike shoes
Toronto designers were tapped to design eclectic looks that pair well with the brand's latest kicks.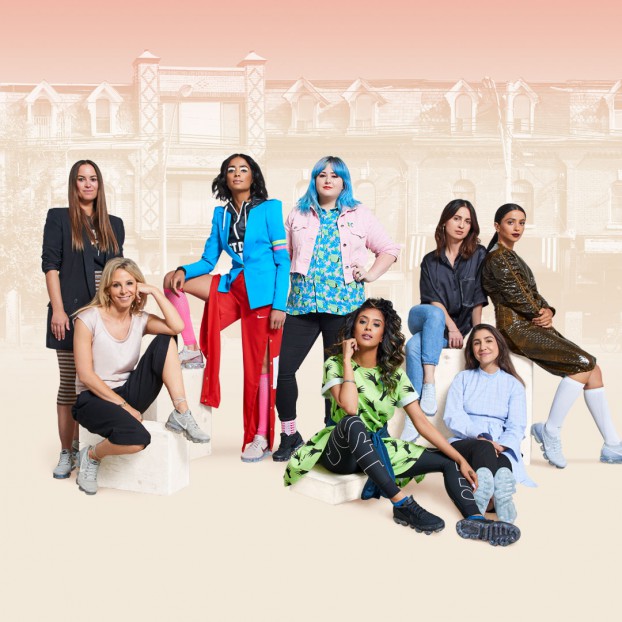 A shoe that defies gravity must, naturally, be paired with spacey clothing.
Nike has produced an out-of-this-world sneaker, the Air VaporMax (which comes with the lofty description of being able to give its wearers a "lightweight, bouncy ride for a gravity-defying sensation underfoot"). With it, the brand has enlisted a group of Toronto designers to create a complementary wardrobe, with looks that match the shoe's ethereal structure.
According to a release from Narrative (the PR shop behind the execution), the "Nike Air Society exists to ignite creativity and fuel ambition, bringing modern female athletes closer to the products they love through physical and digital experiences, centered around the Nike Air VaporMax."
For instance, there's the "Bubble Cocoon Dress," by design duo Tania Martin and Mona Koochek of Markoo, which looks a bit like a brassy cocoon, with ruched detailing to give a female wearer the cocoon silhouette she has always wanted. There are three looks per collection, with Toronto's Hayley Elsaesser and the co-designers of Smythe giving the shoe colourful, bubbly looks to match. See some of the designs below, or click here to see all of the clothing in mid-air action.