Getting your hands dirty for free internet
In exchange for WiFi, 20,000 people unwittingly agreed to clear sewer blockages, scrape gum off the streets and other unsavoury activities.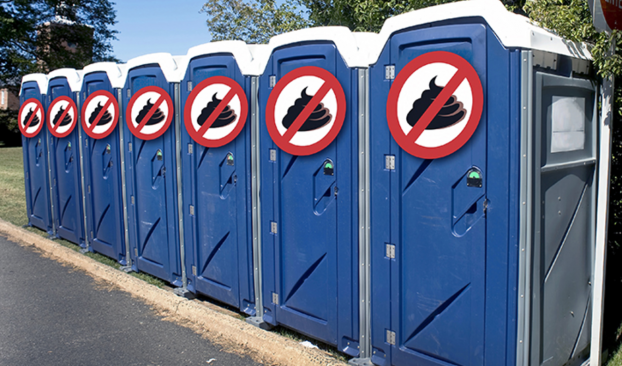 We agree to terms of WiFi service as quickly as we swipe left/right on Tinder. It's something we do without much thought, because who really wants to read (and potentially contest) all of the complicated jargon posted in an internet provider's terms and conditions? We don't, and neither do the 20,000-plus people who agreed to clean festival toilets, hug stray animals and paint snail shells in exchange for free internet from Purple.
The internet provider played a bit of a prank recently, setting up terms and conditions that locked participants into completing the following uninviting tasks (for a total of 1,000 hours):
- Cleansing local parks of animal waste
- Providing hugs to stray cats and dogs
- Manually relieving sewer blockages
- Cleaning portable lavatories at local festivals and events
- Painting snail shells to brighten up their existence
- Scraping chewing gum off the streets
Only one person read through the terms properly and noticed that something wasn't quite kosher, and won a prize for raising a flag.
The idea was to highlight the lack of consumer awareness when signing up for free internet.
"WiFi users need to read terms when they sign up to access a network,"  said Gavin Wheeldon, CEO of Purple. "What are they agreeing to, how much data are they sharing, and what license are they giving to providers? Our experiment shows it's all too easy to tick a box and consent to something unfair."
Purple unveiled the findings from the experiment with the announcement that the company is one of the first General Data Protection Regulation (GDPR)-compliant WiFi providers. The GDPR legislation will take effect in Europe next May, with one of its rulings being that companies need to introduce "unambiguous consent before users' personal or behavioural data can be used for marketing purposes," according to a company blog. Purple is meeting this ruling by altering its privacy policy to be "clearer, simpler and shorter" following the experiment.