Hacks to beat the heat
7Up repurposes household items (and a few of its pop cans) to make this summer a breeze.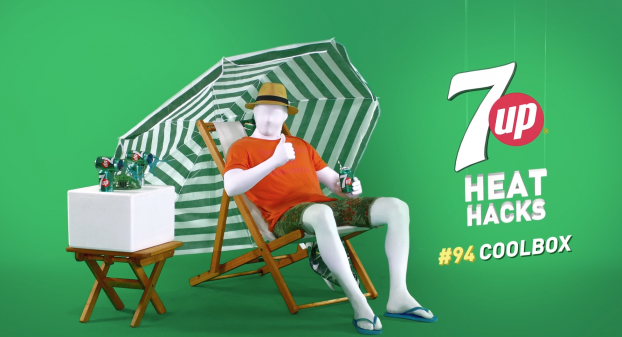 Hacks. They're the best inventions to ever be reinvented.
Soda brand 7Up seems to agree. It's created a whole campaign platform around the useful skill, coming up with shortcuts to help people in Argentina beat the heat. The "7Up Heat Hacks" creative was produced by Impero, and showcases ways to use the brand's pop cans as a way to cool down.
Tired of bringing the fridge to the pool because you don't have a cooler box on hand? Flower pots will do the trick, and are kind to the planet, too. Watch a video for the "Eco Refrigerator" here, as well as another hack for those who actually own a cooler box they don't mind hacking into pieces.