Now you can read your baby's mind
Babylook was created to "extract" your little one's thoughts and emotions for more effective parenting.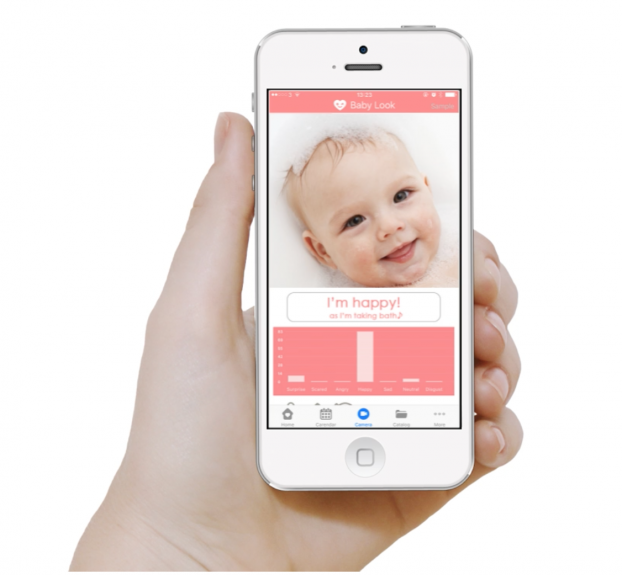 Your four-month-old baby needs his diaper changed. How can we tell? Just look at the facial pattern detection, voice recognition and body analysis data through the little camera on your phone – duh.
That's the premise behind Babylook, a new technology that, essentially, helps parents read their baby's minds. The communication tool uses AI to analyze the baby's facial expression – whether it's crying, smiling, frowning, or scrunching (we all know what that means) – and then provides a review of what might be going on in that little mind.
Viv Limited, the Japanese tech company based in Hong Kong that made the app, promises no more miscommunication between baby and parent, saying it can "extract baby's thoughts and emotions" by taking a video or photo. It then uses facial patterns and voice expression, and analyzes information such as body temperature to alert parents via the app if the baby has a fever, for example.