A man in a century-old oil painting just took a selfie
What happens when technology gives mid-century paintings a modern-day update at the AGO.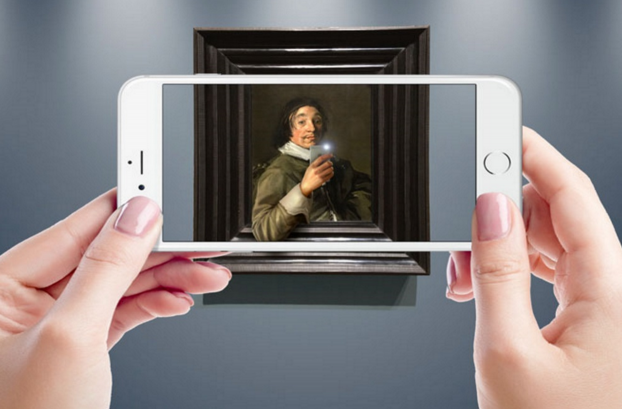 Photography is not only welcome, but strongly encouraged, in this museum.
The Ontario Art Gallery (AGO) wants people to point their phones, tablets and camera-enable devices at the paintings that hang in its hallowed halls. That's because it's created its own art within the art, working with Alex Mayhew to create an augmented reality app called ReBlink (playing off the idea that you'll want to look/blink twice when you see the magic that comes off the walls) that brings the centuries-old artwork to modern-day life.
So next time you visit, download the app and watch how the AGO's portraits and landscapes transform to include present-day surroundings (like TO's distinctive cityscape) and the luxuries that modern technology affords us (like the ability to sit around taking selfies with a stick, or pointing the camera back at the tourists who gawk at you all day).