Shape the skyline in real-time
Now you can control the lights on the Science World dome by touching a scale model of the building just across the way.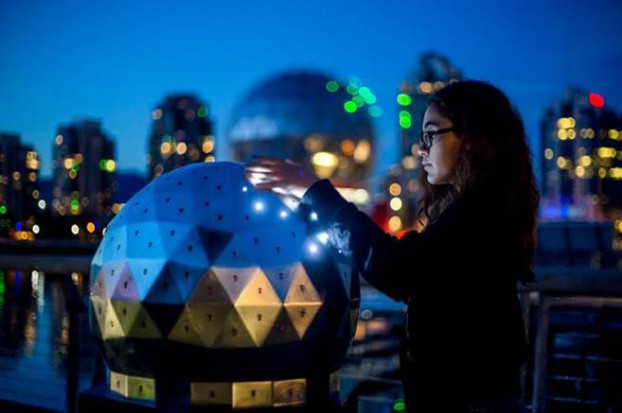 Ever wonder what it would be like to give a city's skyline your own personal touch? Well, you don't have to be an urban planner or architect to appreciate the feeling, because now you can leave your mark on the city of Vancouver with a new installation by Science World and art and design studio Tangible Interaction.
Starting Aug. 4, residents and visitors to the West Coast city can change its night skyline by touching a scale model of the Science World geodesic dome and literally control its exterior lighting. The system captures data through sensors in real time using a wireless cell phone network to Science World.
The lights are, sadly, not 100% customizable. The dome will project one of six different animations that show sparkles, bands and waves that a person can choose from.