High-octane cuisine
The Canadian Food Truck Festival and The&Partnership merge trucks with treats in a clever poster campaign.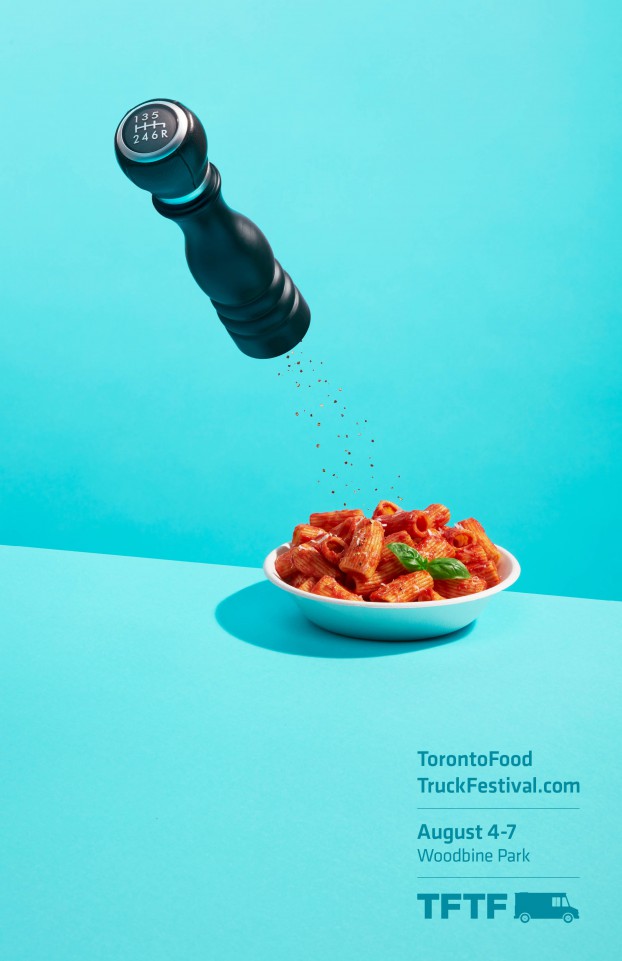 Don't let the visuals deceive you. Look carefully: there's more than meets the eye in that pepper shaker, pizza cutter and cheese grater.
For this year's Canadian Food Truck Festival, agency The&Partnership cooked up a tasty (and rather colourful) poster campaign to illustrate the merging of trucks and treats at four different events across Canada this summer. The posters for the event, which claims to host over 100,000 people across the four Ontario locations (Burlington, Toronto, Pickering and Richmond Hill), are cleverly "garnished with a pinch of visual trickery," writes Ron Smrczek, ECD at the agency, with floating still-life photography that also seems to abandon the use of human chefs.
Credits:
Advertising Agency: The&Partnership, Canada
Executive Creative Director: Ron Smrczek
Design Director: Kammy Ahuja
Senior Copywriter: Chris Dow
Photographer: Vicky Lam, Westside Studio
Food stylist: Katrina Johns
Photography assistant: Rebecca Leach
CGI artist: Brad Pickard
Retoucher: Vicky Lam
Client: Ben Freeman, Executive Director, Canadian Food Truck Festivals