Michael B. meta
BBDO and DirecTV use weird humour and a millennial celeb to sell new binge-watching options.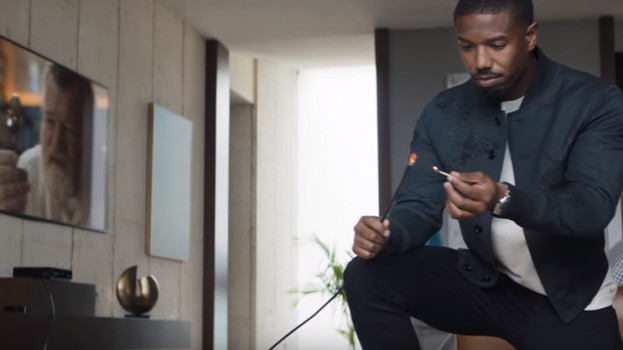 If there was ever a way to convince millennials to do something, it probably involves telling them they don't need to wear pants.
Convincing the fickle demo to adopt new TV-watching options can be a tough feat, but AT&T is betting on a familiar face – and a little humour – to help it sell its DirecTV Now options.
A new series of charming ads by BBDO feature Creed actor Michael B. Jordan playing on concepts like freedom and living without commitment (and, of course, no pants). As AdWeek points out, the offbeat ads – which play on the actor's signature middle initial – are reminiscent of Old Spice's notorious, sometimes bizarre spots.
Via AdWeek
Credits:
Agency: BBDO
Client: AT&T
Chief Creative Officer, Worldwide: David Lubars
Chief Creative Officer, New York: Greg Hahn
EVP, Executive Creative Director, AT&T: Matt MacDonald
EVP, Executive Creative Director, Entertainment Group: Steven Fogel, Doug Fallon
Creative Director, Art Director: Matt Tarulli
Creative Director, Copywriter: Mike Rovner
Managing Director: Doug Walker
Account Supervisor: Shelby Remer
Assistant Account Executive: Audrey Thorn
Head of Production: Dave Rolfe
Group Executive Producer: Julie Collins
Executive Producer: Diane Mccann
Producer: Katie Greene
Chief Strategy Officer: Crystal Rix
Planning Director: Steve Panawek
Behavior Planning Director: Deyvis Rodriguez
Production Company: Hungry Man
Director: Wayne McClammy
Executive Producer: Mino Jarjoura
Producer: Dave Bernstein
Editorial: Mackenzie Cutler
Editor: Ryan Steele
Executive Producer: Gina Pagano
Post/Visual Effects: The Mill NY
Senior Producer: Nirad "Bugs" Russell