This forecast brought to you by Svedka
The vodka brand's new tool helps you plan your party's drink menu.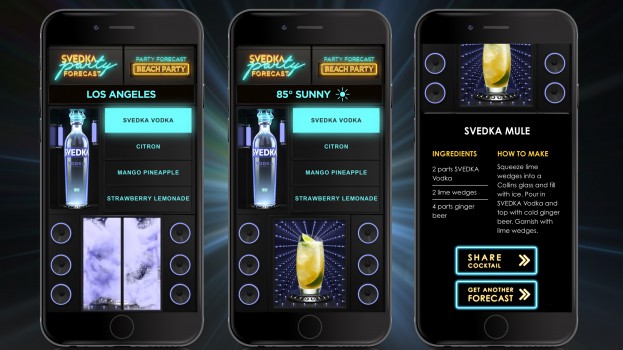 With summer not exactly cooperating this year, party planners could use some help. Will it be Citron Palmer weather, or will the skies call for something more along the lines of a Gimlet Noir?
Enter Svedka Vodka, with a new campaign by Bensimon Byrne. The brand's weather tool, the Svedka Party Forecast, uses real-time weather and user location data to recommend appropriate cocktails for indoors or the beach (recipe included).
Dynamic pre-roll ads are running in the U.S., or you can check out the website for your local forecast.