It's so damn hot
The Dairy Farmers offer milk as a good summer choice.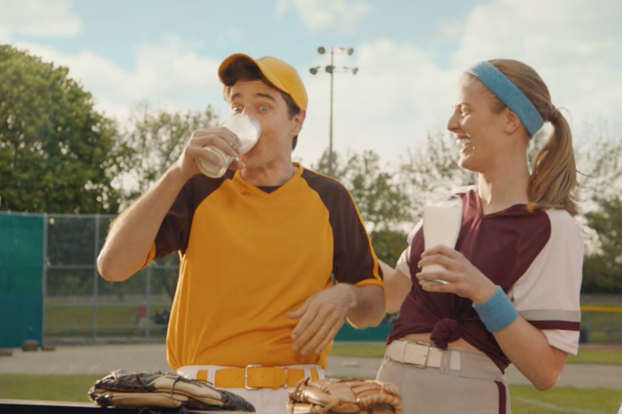 Contrary to what Ron Burgundy had us believe, milk can be a good choice in the heat of summer.
That's sort of the message in the Dairy Farmers' latest spot, promoting Canada's milk products. It's part of the association's ongoing "Pour A Tall Cold One" campaign that launched with a similar spot in February, but with a winter sport (hockey) to hang its hat on.
This time, the Dairy Farmers and DDB are showing the benefits of drinking a cold glass of milk after a softball game. It's keeping it cheesy, making fun of the uncomfortable camaraderie between men and women in dull-coloured gear after a friendly game.