Little shop of groceries
Miniature brands are all the rage in South Africa thanks to a clever marketing program from a no-frills grocer.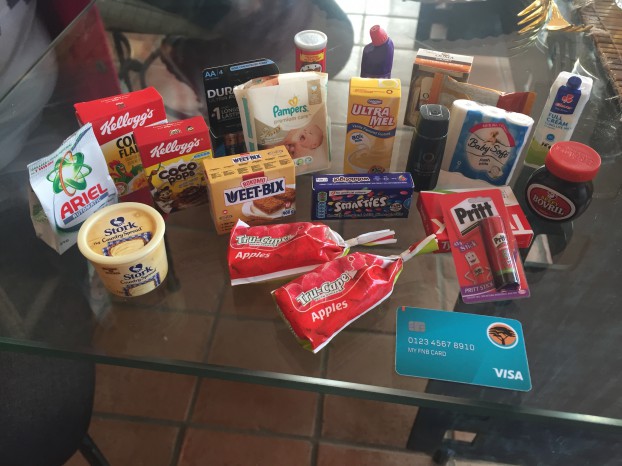 This writer being stranded in South Africa (it's a whole long lost passport story) has its perks other than, well, being in beautiful South Africa. There's also the opportunity to experience, first-hand, some of the clever marketing that the developing country puts out, and that wins plenty of Lions every year in Cannes (the country ranked 12th this year, in fact).
While visiting family this past weekend, I came across a large Ziploc bag of grocery items the size of my pinky. I instantly recognized the logos, colours, images and shapes on the packaging of food and drinks I grew up consuming. They've been around since I was a wee child, making them some of South Africa's most-recognizable and beloved brands, and now they're being distributed to shoppers as miniatures, with the incentive to "collect them all."
"Little Shop" is an ongoing loyalty program for discount retailer Checkers. The store is the equivalent of a Price Cutter or No Frills. While it skimps on the in-store bells and whistles that higher-end grocery retailers offer shoppers, it's put aside quite a bit of Rand (the currency here) toward marketing, creating hundreds of thousands of these mini products (some so very intricate, such as little glue sticks sitting behind little plastic windows) to give to shoppers each time they spend R150 (approx. CAN$15).
And people go nuts for them. Some are throwing their loot on classified sites to sell for a profit, while kids (like my cousin's little girl) won't allow their parents to shop anywhere else because they want that week's mini for their bedroom shelves. It's really all just about feeding into our burning desire to feel like a giant, isn't it?