A Canadian time capsule
History nuts can rejoice at The Globe and Mail's newly released photo archive that dates back 150 years.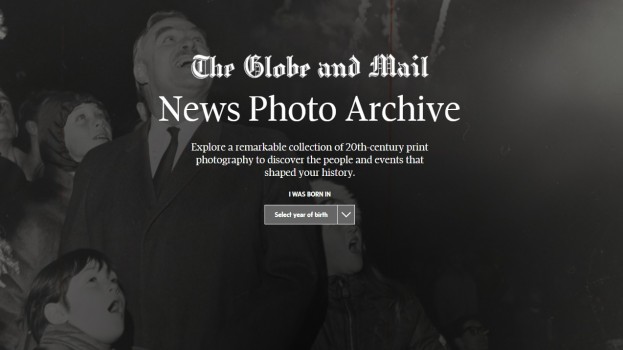 Five hundred thousand black-and-white photo prints, and four million negatives: that's a lot of sifting for the archivists at The Globe and Mail, where the photographic collection of historical events over the past century and a half is constantly being processed and uploaded.
The Globe recently released its comprehensive documentation of Canada's history for its subscribers to peruse. The News Photo Archive continues to grow, adding new characters, defining events, and everyday life moments taken from prints used in the newsroom from the 19th century and on. Some even hold secrets through scribbles and notes on the backs of photographs, while others still contain captions that use outdated language that may be seen as offensive today, according to the archive's editors.
The digital archive is only accessible to subscribers, but The Globe and Mail is currently exhibiting some of the photographs at the National Gallery of Canada, and has also published a book that's available to purchase online.