McDonald's makes music
The fast food company tinkered with its cup holders to make a boombox.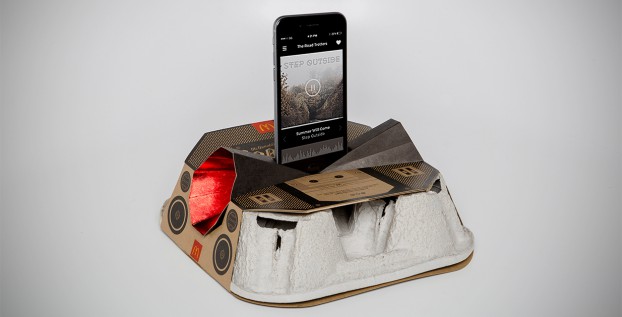 McDonald's made some audiophiles very happy by creating a phone boombox made of cardboard and is 100% recyclable.
The "McDonald's Boombox" was created for the QSR with the help of Tribal Worldwide and industrial design company Stacklab, with limited numbers of cardboard boomboxes handed out at an event that recently took place on Toronto's Woodbine Beach. Made with the fast food resto's cup holders, all someone has to do is place their iPhone or Android in the designated slot and hope diners don't give them the stink eye for making a racket with their interesting choice in playlist. The speaker interestingly reaches a decibel of 70.4 (which is about as loud as a household vacuum cleaner), according to Mobile Syrup, and was also developed in partnership with the University of Waterloo's Audio Research Group.