Stop giffing your life away
Go have a Brahma with your friends, the Argentinian beer brand says in this clever spot.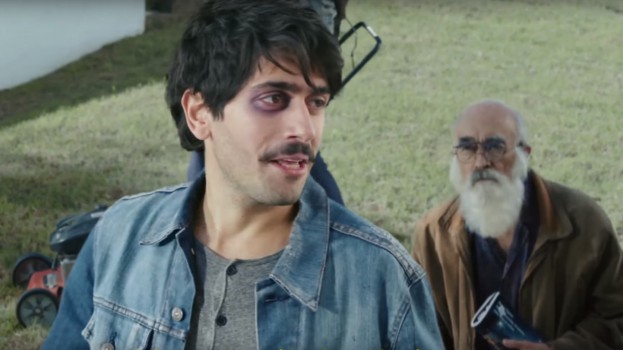 "There's a time to GIF and there's a time to live." Words to live by. And to drink to, as Argentinian beer brand Brahma asserts in this highly entertaining and GIF-filled ad.
Directed by Armando Bo, who wrote the film Birdman, the spot from agency Santo presents a GIF-filled world where a man with a black eye (the victim of a horse-kicking-man GIF, as we see at the outset) pleads for some restraint. Stop spreading the mustard ad nauseum, hot dog vendor. Move on from that Frisbee and go play with your puppies, little fella.
At last, some brand purpose we can get behind.