Look into my designer eye
Rethink created thousands of logos for the DesignThinkers conference using just one eye (and 2,000 doodles).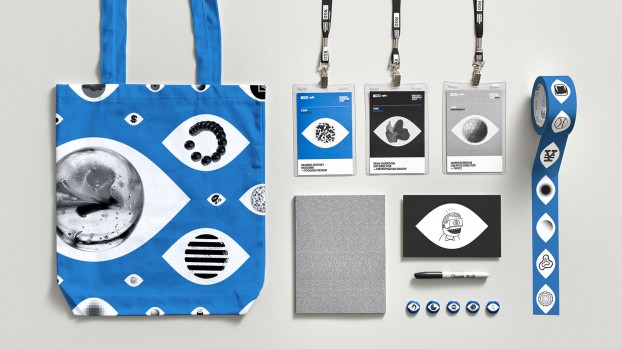 Talk about eye candy: this dreamy identity work for RGD's DesignThinkers by Rethink is enough to make any designer go googly-eyed.
For this year's conference in Vancouver, the creative agency helped RGD create a brand identity around an eye-shaped oval. Using this one consistent visual, the branding could come to life in many other forms, with the festival adding 2,000 different pieces of art inside the eye and printing them on just as many delegate badges so that each person could carry around a unique DesignThinkers identity. People could even doodle their own using a website. The branding idea, in essence, was to "showcase infinite perspectives in a unified way," according to the folks at Rethink.