That's a wrap
One Condoms announces the winners of its Canada 150 design contest.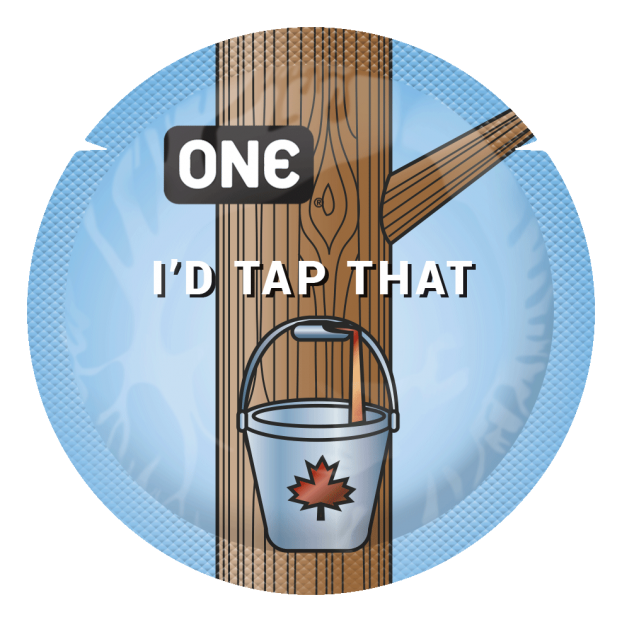 Sesquicentennial fever is winding down along with the summer, but its legacy may live on in the bedrooms of the nation. One condoms wrapped up its Canada 150 design contest last week, with winners tapping into maple syrup, long, pointy tuques, and bedroom apologies.
Toronto's Emma Scott was the winner (after more than 14,000 votes were counted) for her "I'd tap that" design of a maple tree and bucket. Her "Get (P)laid" entry was also named one of the runners up.
In addition to a cash prize, each winner will get a year's supply of condoms featuring their own design, and the opportunity to donate 10,000 to their health organization of choice (One Condoms is donating 150,000 to various organizations). The winning designs will also be available at some retailers.
You can see all the winners, including regional selections and judges' picks, here.
One Condoms has hosted similar contest before, including for Toronto last fall.