Wearing diversity with pride
The CFL shows what it's made of with a new inclusive spot.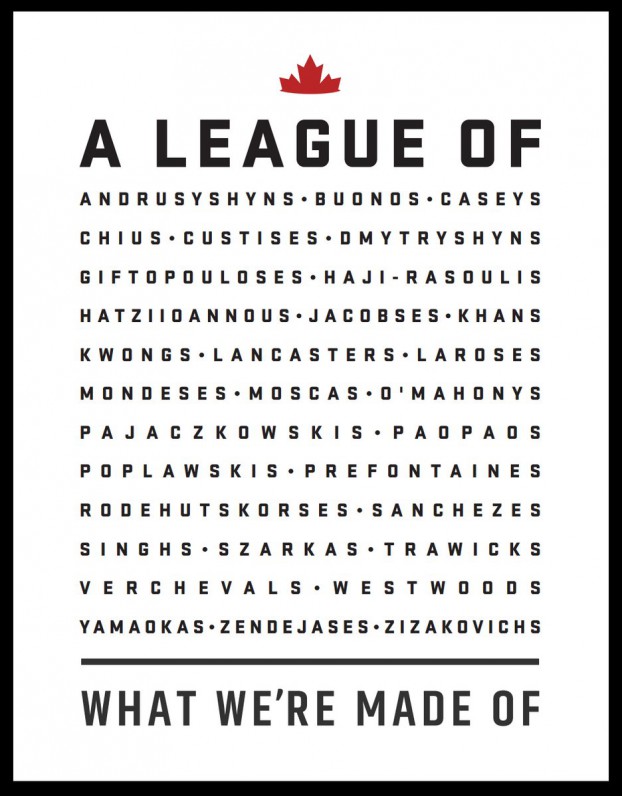 Sometimes, being subtle in your message just isn't enough – and the CFL knows it.
Just days after a white supremacist rally in Virginia led to the death of a woman protesting the racist gathering, photos of CFL players and coaches sporting the message "Diversity is Strength" began to hit social media.
T-shirts with the inclusive messaging, available for sale online, were originally created as part of the league's ongoing Canada 150 celebrations.
But following the events in Charlottesville, the league moved up the debut of the line of shirts, which each feature the "Diversity is Strength" message and the dozens of names of its alumni from different cultures and backgrounds, from Andrusyshyns to Zizakovichs.
Now, the CFL has complemented its merchandise with a 30-second spot and social ads highlighting the diversity of the names in its league.
Inclusion, including of the LGBTQ community, has been central to the CFL brand. In late-2015, it launched its "What We're Made Of" platform (created by Toronto's Bensimon Byrne) and earlier this year, its Canada 150 brand spot was focused on the idea of anyone being able to play football.
As it puts it – in a pretty humble Canadian way – "…not that this league and this country are perfect, but that we stand against hate and bigotry and we stand for diversity and inclusion."