Never miss a thing
Two former ad guys left the biz to create an app that's like a scrapbook for babies.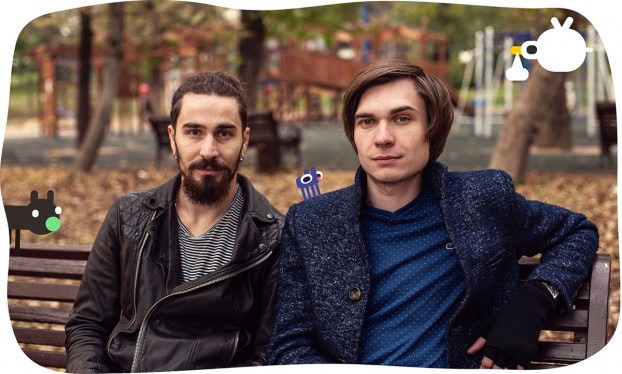 As a former scrapbooker (and I stress the word "former," with the trend now in kitsch territory) and having about a dozen social media-obsessed mommy/daddy friends, I can see the appeal in an app that gives new parents a place to document, boast, and share every step that babies make in a creative, sticker-friendly format.
After spending some time in the ad world, European creative duo Tim Raiter and Vitaliy Urban left the biz in search of richer app pastures in Silicon Valley. Having worked with brands Pampers and Huggies, they had just enough experience in the category to launch the parent-focused app Hello Baby and build an audience of almost 500,000 worldwide users in just two years.
Essentially, the "baby memory" and "parental assistant" app provides a place for moms, dads, and other family members to post milestone pictures, videos and notes to mark and document a child's first lullaby, first road trip, first bike ride, first bath, and so on. There are no ads, and the app is absolutely free, with Raiter and Urban using its marketplace, where brands can sell baby-friendly products for users to peruse and purchase, as a revenue driver.
This week, the two have done it again, launching another similarly neat app, this time calling it Hello Belly and focusing on moms- and dads-to-be. The new app provides yoga lessons for mom, tips and affirmations for nervous expecting parents written in a light and fun copy that's void of any complex and frightening medical jargon. Because creating a life shouldn't be scary. Except on delivery day. No amount of app affirmations will make that easy.