Free hoodies (if you can scale this cliff)
Clothing brand 37.5 Technology hosted "the world's most remote pop-up shop."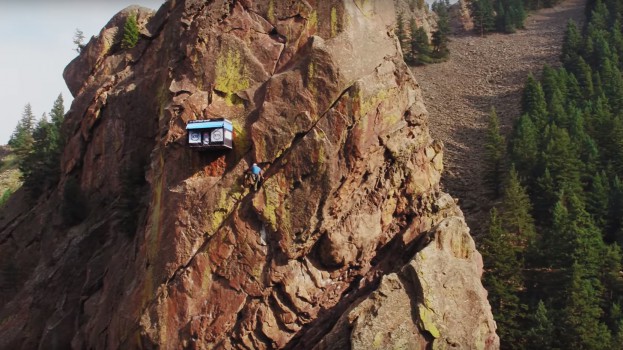 High-tech clothing company 37.5 Technology was handing out free apparel at a pop-up near Boulder, Colorado earlier this month. There was a catch, though. To get the jackets, socks and other gear that might be useful in the Eldorado Canyon, with its heavy winds, rain and dramatic temperature changes, you had to climb 300 feet of sheer rock.
Work In Progress was the agency behind the Cliffside Shop, where apparel was handed out to roughly 70 climbers, Adweek reported.
"We're open till sunset. Be sure to tell your friends," the proprietor says in the video below.