Billboards in the bike lane
Fix Coffee and Bikes uses some clever OOH to reach its target.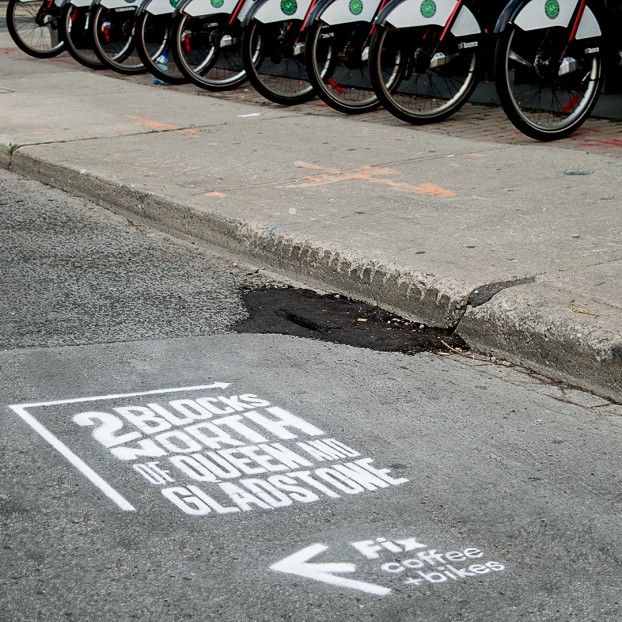 Being a small business in a big city is tough – particularly when your core clientele is zooming by.
Such was the challenge for Toronto bike shop and café, aptly named Fix Coffee and Bikes. The combination of bike repair shop and coffee stop is a unique proposition, but promoting the brand on a small budget took some clever thinking, especially given that its location is somewhat tucked away.
The solution to stop cyclists in their tracks, created by Havas, was these "Bike Lane Billboards." Laser-cut stencils were used to create the bike lane ads, with Fix now able to spray more cost-effective ads whenever they're needed.
Credits:
Brand: Fix Coffee and Bikes
Agency: Havas Canada