Your ad here… for cancer research
Mosaic's Jeff Rogers goes under the razor to thank a few corporate sponsors.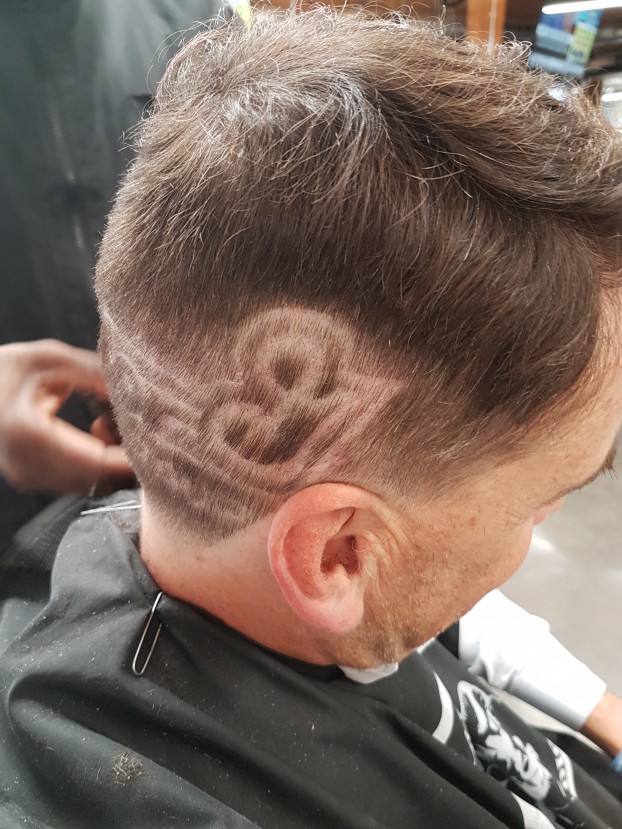 The team at Mosaic Canada have taken part in cancer fundraisers for a decade, but this year their president decided to go a bit further than usual.
Jeff Rogers agreed to shave the logos of the four largest donating companies into his hair to support the Rexall One Walk to Conquer Cancer and Road Hockey to Conquer Cancer.
Rogers, president of Mosaic Canada and COO for its North American operations, lost his mother to cancer seven years ago, and has seen his father survive prostate cancer since. After setting a goal to raise $50,000 for this year's Rexall One Walk (which benefits Toronto's Princess Margaret Hospital), his stunt raised more than $53,000 (in addition to the $67,000 Mosaic raised).
By the last count on Friday, the four top-donating companies were General Mills, Samsung, Labatt and Taylor Group.
Others who donated to the cause were Loblaw, Acosta, Mosaic Cares and Boss Promotions (plus all the Mosaic employees who ponied up to put their boss in the barber's chair).