A living mural for TIFF
Bensimon Byrne, OneMethod and Narrative document the fest with artist Kagan McLeod.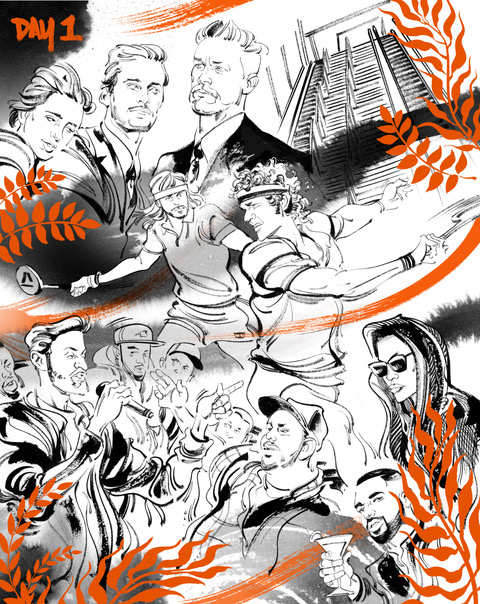 How is an agency supposed to take advantage of the Toronto International Film Festival, which tends to suck up most of the air and eyeballs in Toronto for 10 days? It helps if you've recently moved into a new office around the corner from the TIFF Lightbox.
Bensimon Byrne, OneMethod and Narrative are contributing to their surroundings near the film festival's ground zero with #UnofficialSelections, an art installation on the facade of their Wellington Street West office. Artist Kagan McLeod is adding a mural every day with images capturing TIFF's buzziest moments, more or less as they happen.
So far, the creative team moonlighting as news editors (there's a morning editorial meeting to choose which stories to feature) and Kagan have highlighted Drake, the Jolie-Pitt clan, and Jake Gyllenhaal holding a puppy, among other highlights.
And like any good news organization in 2017, they're democratic about their coverage: the public can share their favourite moments using the #UnofficialSelections hashtag.
The agency is also hoping the real reporters might use the mural as a backdrop during their festival coverage.