The (re)appearing act
A coffee cup sleeve that uses the power of heat-activated messaging was used to promote Twentieth Century's latest flick.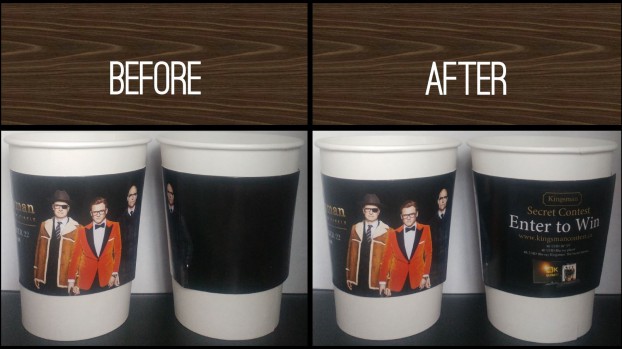 Once, a brand put an inconspicuous ad in the triangular section of a dry cleaner hanger. It was subtle, sort of hidden, but a clever use of media, nonetheless. Since then we've seen drink coasters, pavements, park benches, shopping bags, travelling vans and the like being used as marketing vehicles. And now we can add coffee cup to that list.
Last week, Twentieth Century Fox Canada and Zenith Media worked with Eat it Up Media to create coffee cup sleeves that play with the magic of heat. Only when the cup and sleeve is hot to the touch will it display a message from the company as it promotes its upcoming film Kingsman: The Golden Circle. The message drove people to enter a contest via Kingsmancontest.ca, with winners walking away with $1,500 worth of theatre equipment.
While it's no instant gratification "Roll Up the Rim" style marketing, the heat-activated technology is probably clever/unique enough to get people intrigue enough to find out more on the contest site.