Lululemon's progressive take on masculinity
The activewear brand's new campaign challenges stereotypes and what it means to "be a man."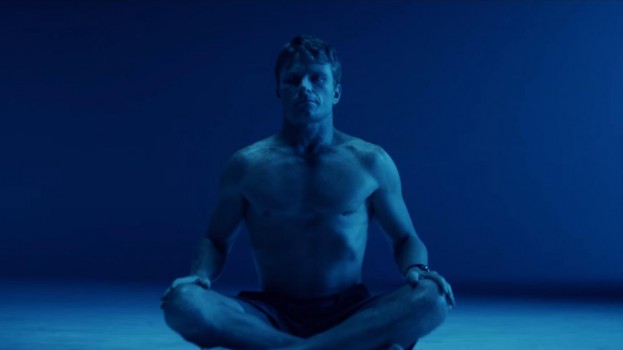 Lululemon is hoping to continue to bring more men into the brand with the launch of "Strength To Be," a campaign that attempts to speak to them and their role in a contemporary culture.
In a series of videos, people like speaker and community leader Ibn Ali Miller, gay boxer Orlando Cruz and big wave surfer Mark Healey discuss their own philosophies around masculinity and tell their stories about what it took to live life in a way that was true to who they are. The videos are highly stylized, with each subject showcasing more "traditional" displays of strength while exploring views that challenge stereotypical standards of masculinity through a voice over.
Two more videos will be released in the near future to round out the campaign, which is living exclusively on YouTube, social and ecomm channels. Lululemon worked with Vice's Virtue creative division to develop the campaign.
Earlier this year, Lululemon and Virtue launched "This Is Yoga," the brand's first global campaign that aimed to show how the principles of yoga could be applied to help people find success throughout their lives. Karl Aaker, director of brand for menswear at Lululemon, says "Strength To Be" came from taking those principles and applying them to conversations happening around male culture and what it means to "be a man" today.
"That led us down this path of self-confidence, self-awareness and having the strength to really live something meaningful to you and not being afraid of judgement," Aaker says. "We talk about mindfulness and being aware of your surroundings, and those are things that are really true to the thinking of 'This Is Yoga' and are also relevant and powerful for men around the world."
Having the Lululemon brand stand for something is also what the company hopes will resonate with target for the campaign, which are men with a progressive view of what masculinity means, the roles they can play in their communities and what it means to be aware of themselves and "look inward" to better understand who they are.
During an earnings call in June, Lululemon CEO Laurent Potdevin called menswear a "billion dollar opportunity" for the brand. From a branding perspective, Aaker says the company's roots in yoga and women's apparel isn't an instant fit with all male shoppers, but the campaign aims to stay true to what defined Lululemon in its early days, albeit through conversations that resonate with a modern male audience.
"We don't want to change who we are or do something that conflicts with the core of what has defined us for so long," he says. "It does create some considerations when it comes to a guy's level of comfort with and interest in our brand, but that?s an opportunity to open the doors of our brand and what it stands for to a male audience."
Given the associations people have between Lululemon and activewear, Aaker says that activewear is a "natural starting point" for bringing men into the brand. However, like all of its products, Lululemon's products for men "intentionally straddle" the line between activewear and menswear, and he says the hope is that the brand will help change the way men dress, much in the same way it helped kick off the "athleisure" trend for women.