If a smartphone was diagnosed with Alzheimer's
How a phone's glitchy software is just like a malfunctioning human brain.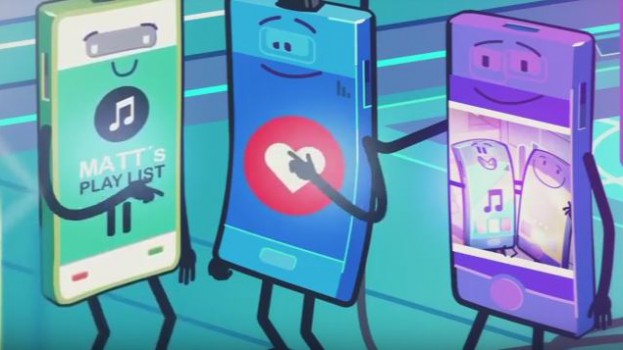 Glitchy phone software is the worst. No, strike that — a glitchy mind is the worst.
Telcom company Entel Peru, along with the Peruvian Association of Alzheimer, are showing the parallels between the human mind affected by Alzheimer's and a glitchy phone in a four-minute animated video this month.
The organisations enlisted McCann Lima to illustrate the experience of having to go through the different stages of Alzheimer's, likening the loss of direction, memory and ability to function on your own with a phone that loses GPS information, calculating tools, memory storage and battery power. The video, which focuses on a character named Matt (after the Memory and Attention Test physicians perform to identify the disease), then links viewers to the real life story of Victor Pizarro De Los Santos, who suffers from the disease and educates visitors on the different stages of the dreadful disease.
Credits:
Brand: Entel Peru / Peruvian Association of Alzheimer
Agency: McCann Lima
Creative VPs: Christian Caldwell, Mauricio Fernandez Maldonado
Copywriters: Christian Caldwell, Carlos Banda
Art director: Kevin Contreras
Character's Conceptualization, Illustration and Animation: Ilusionario (Argentina)
Illustrator and Animator: Juan Pablo Figueroa Casas and Guillermo Casas
Soundtrack: La Cabina (Costa Rica)
Programming: MediaByte