What's in a name?
Grey Vancouver helps OK Tire show its depth.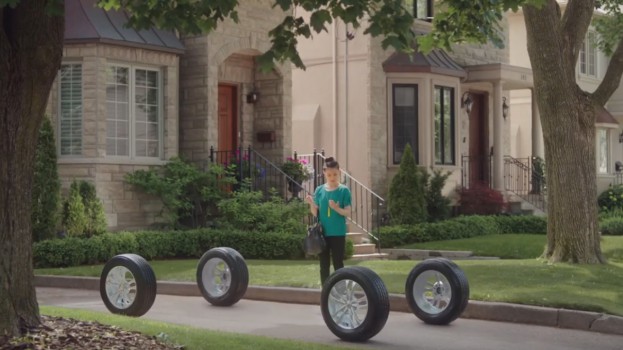 For those who feel we have so much more to offer the world than what people see on the surface, welcome to OK Tire's world.
The national chain is continuing to fight its battle of letting people know it's about more than just, well, tires. In this new spot from Grey Vancouver, the brand shows perception vs. reality when it comes to what it brings to the table (full auto service, as it turns out). What's confusing and a little freaky to the people in the ad is actually meant to bring some clarity to the rest of us.
It's not turning its back on its name, though. Another of its spots embraces the unexciting, but necessary, life of a tire (even cats can't make them that exciting, but that's okay).
Credits:
Brand: OK Tire
Agency: GREY Vancouver
CCO: Helen Pak
ECD/writer: Katie Ainsworth
ACD/AD: Elizabeth Whalen
Producer: Ann Rubenstein
Account lead: Maureen Atchison
Director: Daniel Sheppard/Partners Film Co
Editor: Rob Doucet/Cycle Media
Sound: Dave Gaudet/Wave Productions