Cadillac offers truffles and test drives
Red Lion and the car company created a very high-end Kinder Surprise.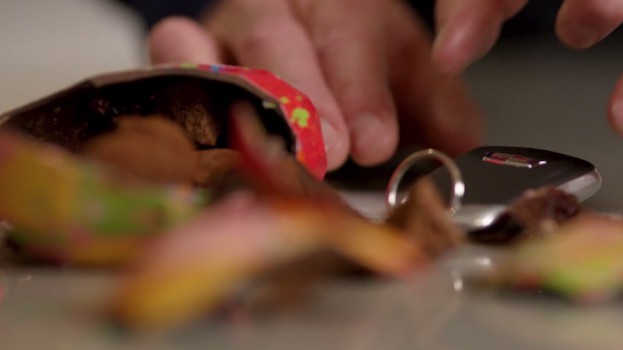 Most people have probably never tasted a Ziggy Stardust Disco Egg from Toronto's Chocolate X Brandon Olsen. Most people probably never will, just as most people will probably never drive a Cadillac.
Agency Red Lion saw a luxury match and stuffed the keys for its car client into the $50 hand-painted eggs, creating a very upscale Kinder Surprise: truffles and test drives.
The agency put Cadillac CT6 keys inside the chocolates and sent them to luxury car owners whose leases are expiring or who happen to be in the market for a new one. The "direct mail desserts" came with the 2017 sedans parked outside the recipient's house, the navigation system pre-programmed for Olsen's La Banane restaurant where a dinner for two awaited. The car company picked up the tab and even provided a driver for the trip home.
Client: Cadillac Canada
Agency: Red Lion Canada
President and CCO: Matthew Litzinger
ACD: Pepe Bratanov
Senior copywriter: Kyle Carpenter
Producer: Meghan Cassidy
Client service director: Kaitlin Doherty
Account director: Andrea Friday
Account executive: Alyse Thompson
Account coordinator: Greg Telford