The noble hustlers
Agency Eighty-Eight pens a manifesto in support of the side hustle.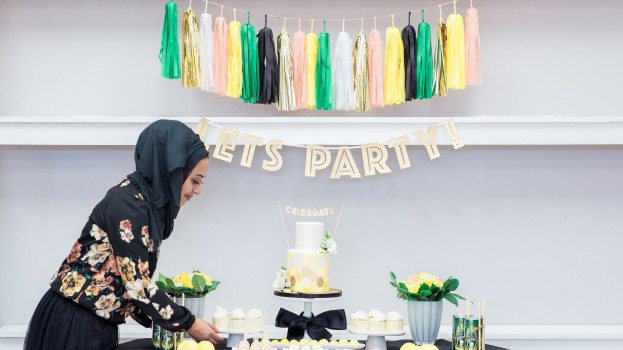 Above: Eight-Eight PR account executive Hafsa Pathan founded party planning company Honey Lemon Events.
You are not a pariah for selling t-shirts on Etsy in your off-hours. Or for dreaming of a world that includes Gothic ice cream. At least at Toronto agency Eighty-Eight you're not, and it's encouraging others to actively support creatives' entrepreneurial spirit.
The Side Hustle Manifesto wants to make creative agencies "as entrepreneurial as startups" by encouraging creatives to not only discuss the side projects they're developing in the evenings and weekends but to utilize colleagues' skills to advance those projects. While not losing sight of client work, of course.
Eighty-Eight has launched Agency Side Hustle to feature some of the projects creatives are working on outside of work hours. The site includes a pledge for agency owners to sign. And, naturally, there's some merchandise to help you get started.
Image by Photography by Emma