It's a smart home after all
Mickey Mouse's house gets a millennial makeover at the inaugural Expo for Design, Innovation and Technology (EDIT).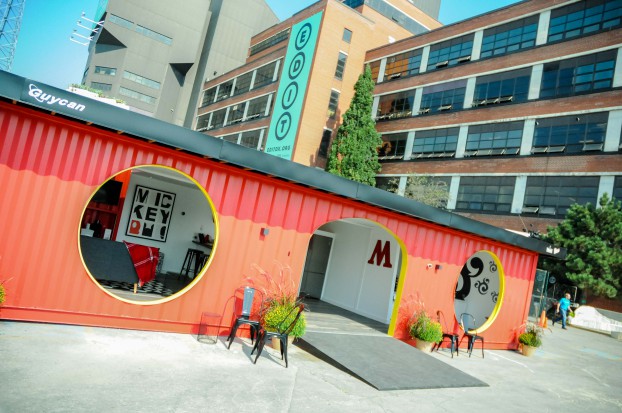 Clean lines. Muted tones. Sophisticated furnishings. Not a speck of mess, nor a single oblong wall or door. This is unlike any Mickey Mouse house you've seen before.
Rather, it's Mickey Mouse's "House of the Future," and is set up near the waterfront at this week's Expo for Design, Innovation and Technology (EDIT) to tantalise Mickey millennial fans in Toronto. Designed by Astound, the pop-up also mark's the 90th anniversary of Disney with a made-in-Canada execution that fully immerses its most beloved character in the design and tech world.
Inside the remarkably less obscurely designed space than what we've come to see at Mickey's original Disneyland homestead, visitors to the festival can see how the brand worked with an OCAD student (as part of a contest) to build the house using integrated technology, energy efficient power and reusable materials.
Move further down the way, and you'll be able to view other design-focused installations (from consumer-facing brands and artists alike) within the EDIT building that Astound helped build, from healthcare to education.
For example, Little Sons is an installation where the production company took dozens of solar-powered lights meant for those living in power-less developing nations and hung them from a ceiling on one of the former-Unilever factory floors. It also helped construct entire floor installations like the "shelter cities," where the company was inspired by the building's concrete space and infused living plants and greenery to inject life into urban development. Technology is also a draw, with drones that transport blood, medical supplies and more being highlighted as part of the healthcare area of the festival, while a robot's sole purpose is to help people diagnose their health issues.
EDIT continues this week through to October 8, and beyond these installations, the festival features talks, workshops and exchanges for industry and consumer-facing folk working within and interested in design and technology.