The world needs more 44
Canada Goose created a special welcome for Barack Obama.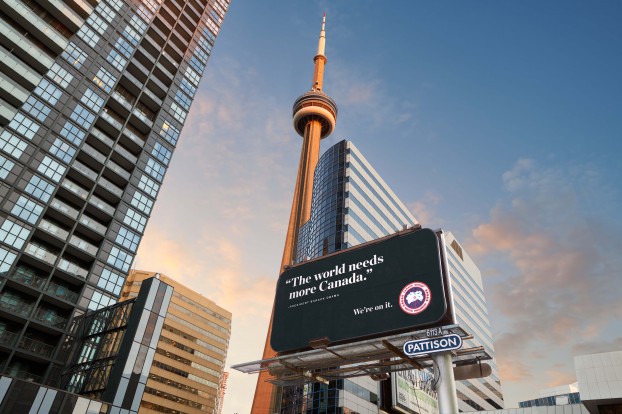 Many of us were sad to see Barack Obama go (and even sadder to see what followed). So when the former U.S. president was speaking in Toronto last week, plenty of Canadians welcomed him with open arms.
Among them was Canada Goose, which took out this billboard quoting the 44th president's speech to Parliament in summer 2016, when he said, "The world needs more Canada" and the brand exclaiming that "We're on it." Along with showcasing the brand's love for Obama, the ad is also, of course, Canada Goose's way of showing how it brings Canada to the world, mainly with its jackets.
In case the giant ad wasn't enough, it created a special jacket for the two-term president, complete with a specially embroidered "44."