Big, shiny balloon animals invade phones worldwide
A new Snapchat partnership with an iconic American artist uses AR to add wonder to public spaces.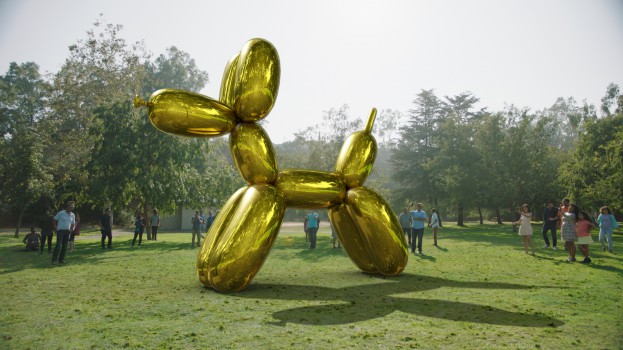 We all have that friend or cousin who is, perhaps, too into Snapchat lenses. There are only so many pics of you as a puppy I need on my phone, Lauren!
But Snapchat has partnered with American artist Jeff Koons on a series of new lenses that are less about funny faces and more about experiencing art, projecting some of Koons's most iconic installations onto the photo app's camera display.
The new lenses are location-specific, only becoming available to those photo app users who are near a targeted location. Those in New York's Central Park, for example, will be led to by the app to a spot where they'll see his famous golden balloon dog sculpture imposed into the space with augmented reality.
Torontonians can take part in the project in Toronto's Roundhouse Park, where a reflective, over-sized Balloon Swan is waiting for them.
The company calls the project the "first" of its location-specific lenses, implying there are more to come. Snapchat also lists the U.K., France, Australia and Brazil as those nations seeing the rollout of the Koons project.