Lonely together
Designers at Lesli Ink created a safe place to momentarily dwell on the feeling of isolation.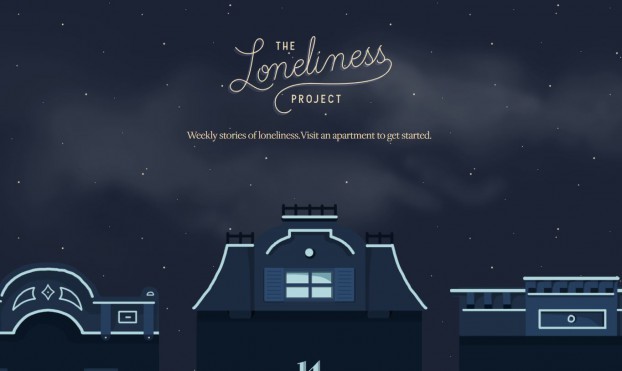 American poet May Sarton once described loneliness as the "poverty of self," whereas solitude is the "richness of self."
Contentment in one's self could be a positive by-product of The Loneliness Project, a digital journal of sorts hatched by staff at design studio Lesli Ink. The side hustle/creative project was conceived and further developed during the designers' down time — its goal is to use the power of stories "to heal both listener and teller, and to show us that we aren't ever truly alone."
Anyone (from anywhere) can submit their own personal accounts of what it's like to be lonely on the digital hub, answering a series of questions that reveal the last time they experienced the feeling of isolation. These intimate retellings of quiet moments are then visualized as apartments inside three buildings; a technique to help us relate and be more aware of all the lonely people right outside our door.
Not only a written soundboard for the companion-less, the site also serves as a help line for those looking to talk to someone and provides a list of experts to call for those in crisis.