Real men recycle oil
Doing your part for the planet doesn't mean having to do any hippie junk in this campaign from Grey Vancouver.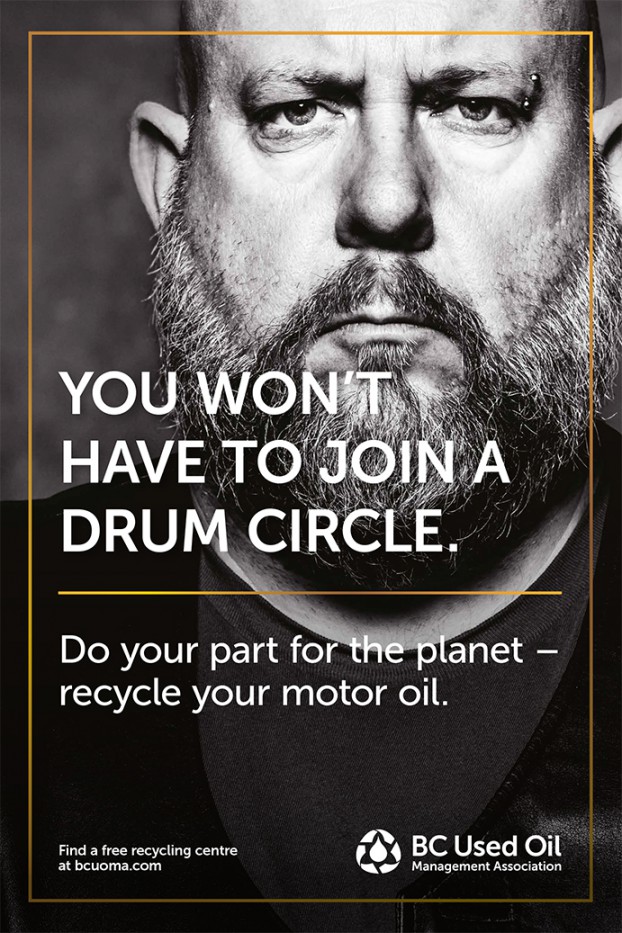 Recycling and properly disposing of used motor oil is an obvious way to help the environment. Convincing people of this is the main mission of the BC Used Oil Management Association, and it has a new campaign showing guys how easy it is.
Created by Grey Vancouver, the campaign shows various stereotypical manly men with their beards, tattoos and muscles – the kinds of "real guys" you'd expect to find in a garage working on their car. But just because you're grizzled and full of testosterone doesn't mean you don't care about the environment. It just means you don't want to join a protest, play hacky sack or any other tree-hugger stuff that might threaten your – somewhat fragile – masculinity. Luckily, as the BC Used Oil Management Association points out, recycling your motor oil is easy and free.