Saying yes to "No Specs"
A creative team got Zulu Alpha Kilo's attention with a stunt playing off the agency's own self-promo work.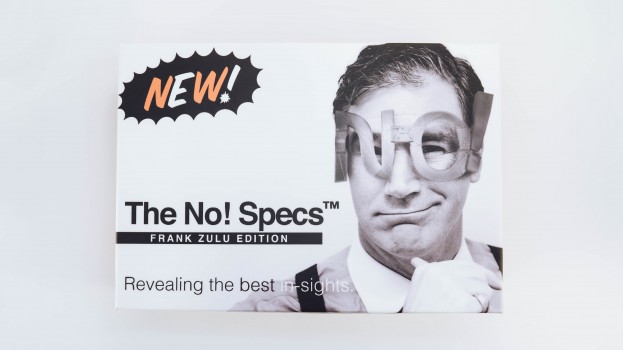 When Zulu Alpha Kilo released its "Say No To Spec" video in 2015, its defining principle was spread within Canada and across borders.

So what better way for young creatives to get their foot in the door at the agency than doing something that shows they feel the same way?
The creative team of art director Michael Romaniuk and copywriter Patrick Godin used 3D printing to create pairs of actual "No Specs" glasses in the shape of the word "no" to make it loud and clear how someone feels about doing spec work. To further demonstrate their knowledge of the agency, a pair of the glasses was created for each of the agency's fictional founders – complete with packaging showing the specs on the actors who played them.
The pair then hand-delivered the glasses to the agency's office in convincing parody FedEx uniforms baring the logo "FedUp With Spec."
We reached out to Zulu's founder Zak Mroueh to see if the stunt was as well-received within the agency. While the specs got them in the door for an interview, and showing up in the uniforms helped them stand out, it was their thinking and approach that eventually paid off the most.
"I thought these guys are having fun and not afraid to go out on a limb," Mroueh said in an email. "On top of the mailer and the uniforms, they also had some fresh thinking in their book. Michael has no formal training in advertising, which made his work fresher and less formulaic. I offered them a full-time paid contract on the spot. You should have seen their faces. They weren't expecting that."