Hey, Amazon. Love, Calgary
The city is showing some PDA to woo the company to set up shop within its limits.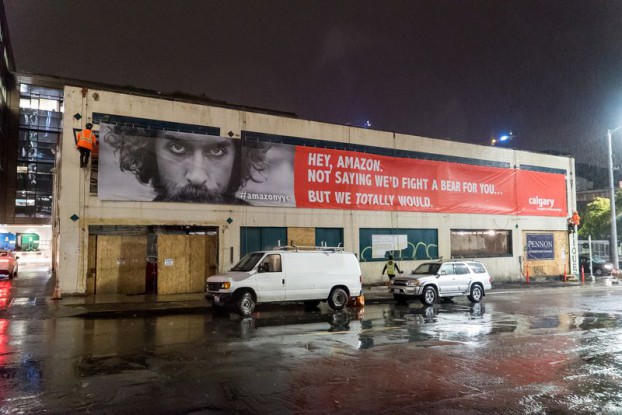 The bids for where Amazon's next global HQ location have just closed. We won't know the retail and entertainment giant's pick for a few months, but Calgary has taken its shot at charming the company.
The Calgary Economic Development office and agency Critical Mass teamed up to create a bunch of ads showcasing why the city deserves to be the site for Amazon's second global headquarters. The entire campaign included 200 public displays around Amazon's Seattle offices, plus print and digital ads and this humble – and hopefully convincing – video.
Credits:
Brand: Calgary Economic Development
Agency: Critical Mass