The great (and tiny) outdoors
Hedgehogs in canoes. Need we say more?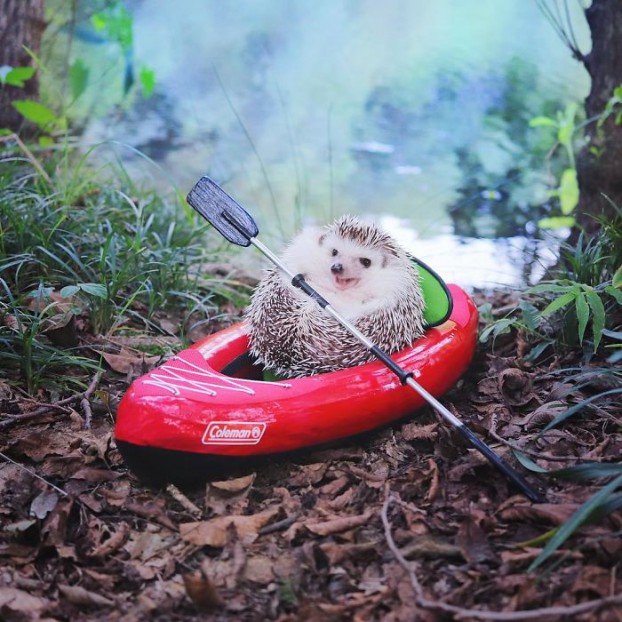 This Stim writer isn't a big camper (I'm still trying to get over that scene in Backcountry, so it could take a while).
But, man, if camping included an itty bitty hedgehog and equally small-sized Coleman tents, chairs, grills, torches and the camping gear like, there'd be no haste.
Japanese hedgehog Azuki has been making the Instagram rounds, cutely displayed in tiny settings to become one of the most famous critters on social. But his most recent camping outing, as spotted by Bored Panda, has taken the little guy to another level of Insta fame. Take a look at the images below and you'll see why.