Google hopes fans will go nuts for donuts
The tech giant is taking a cutesy angle and marketing its new Google Home Mini around donuts.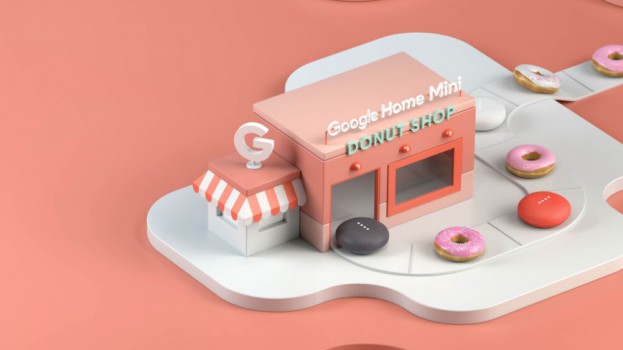 For a brief, two-hour window on the afternoon of Oct. 26, Google will set up shop in Toronto's Yonge-Dundas Square, giving away donuts with the help of Canadian YouTube star LaToyaForever.
What do Google and donuts have in common, you may ask? Well, the new Google Home Mini, which Google will give passersby a chance to win at the pop-up, happens to be the size of a donut.
Toronto happens to be Google's only Canadian stop on its 11-city donut and Google Home tour, which has already touched down in Manhattan, Brooklyn, Austin and Los Angeles.
Google's marketing of the new device is based around the phrase "Size of a donut, power of a superhero." And lest you think a donut is an offbeat size comparison for a tech company to make (the Google Home Mini is indeed a similar size to a hockey puck, a dish sponge and many domestic turtle breeds), one only needs to take a quick walk through the hipster neighbourhoods of Toronto, Portland or Austin to know that donuts are, well, pretty hot right now. Chicago's Glazed and Infused sells donuts for $30 USD per dozen, while Toronto's Jelly Modern Doughnuts sells for $30 CAD per dozen.
If that's any indication, perhaps Google's consolation prize of donuts will actually be kind of sweet.