Taking the bad out of breath
Excel tells consumers to ditch bad breath in everyday places.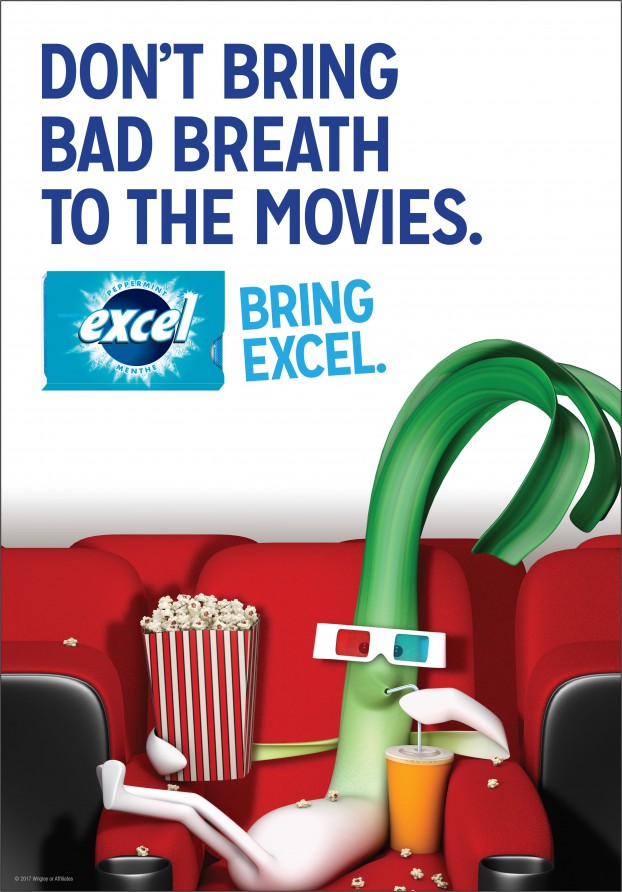 Pack gum, not your bad breath.
Excel is on a mission to eliminate odours by sending its product to the rescue, one ad at a time.
The brand's new "Don't Bring" campaign is targeting people in places that coincide with moments where bad breath can get in the way, such as at work or at the movies. The message is being spread across several platforms including digital, TV and OOH ads. One six-second spot features a trainer getting unpleasant whiffs of doughnut and coffee breath at the gym, with the tag: "Don't Bring Bad Breath to the Gym."
Agency BBDO led production along with the campaign's strategic and creative development, Harbinger oversaw PR and media relations and MediaCom handled the media planning and buying strategy.
The brand plans to carry the campaign, which started earlier this year, into 2018 and target new locations where bad breath can linger (and pester).