Toyota clears the air
New ads by Bleublancrouge stop consumers in their online search tracks.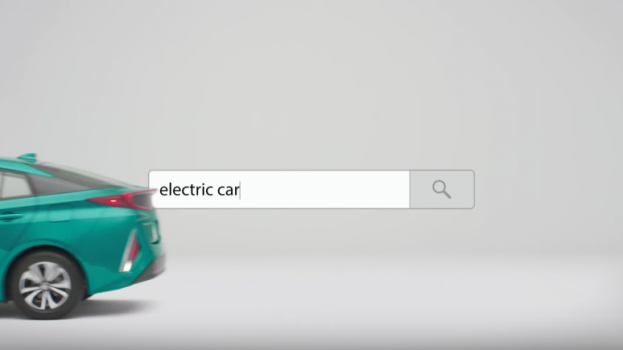 What we have here, folks, is a case of car buyers, interrupted. In a series of ads, Toyota, with the help of Bleublancrouge, is interjecting Quebecers (fictional) online research for electric and compact cars with chatty little spokesmen in zippy little cars.
The team built a series of commercials around the search bar visual. The pre-roll ads are part of its "Hybrid For All" campaign and sees the Toyota Dealers Association of Quebec (kinda) chirping researching consumers for not already being aware of its seven hybrid vehicles.
"According to Protégez-Vous, as few as 39% of Quebec motorists consider green vehicles as part of their buying process," Jonathan Rouxel, Partner, VP and ECD at Bleublancrouge said in a release. "So we decided to react. We believe that if Quebecers are primarily interested in gas-powered vehicles, it's because they have a misperception that there aren't that many hybrid vehicles to choose from."
But, according to Rouxel, "Toyota has the widest range of hybrid models in the world."
Creative that communicates this and other lesser-known facts is essentially meant to help Toyota be included in consumer's electric vehicle consideration set. Even if it does come with a little bit of sass.
'
Credits
Advertiser: Toyota Dealers Association of Quebec
Agency: Bleublancrouge
Director: Mathieu Grimard
Production House: Alt
Sound Studio: Apollo